Going in circles? "If we examine wh

ere Freemasonry is at the moment, to put it bluntly, we are engaged in initiating ever more men into the craft and conferring second and third degrees on them, so that they shall in their turn confer more degrees to a new lot and be Appoin

ted To Offices on to the Masters Chair. To what end? Is it too much to ask 'what advancement'?" -Julian Rees PGM



"What will keep them? More mindless, boring meetings? Only good will and respect keeps many brothers from walking out and it is often not enough to keep them

coming back. Lodge meetings are essentially ritualized business meetings but too often there is little business being accomplished. The Master of the Lodge opens and closes in Long Form because without that tedious recital nothing would occur. This is Freemasonry in name o

nly." - James Garland PGM



A struggling lodge is an opportunity and a rare one when there is leadership available. When a Lodge is pared down of excess it is an opportunity to bring in best practices and to look for a new path with new blood while giving committed brothers the chance help set things aright. Far too many lodges just fold up their tent or consolidate with another struggling lodge only for that lodge to do the same in another five or ten years. Many potentially good or worthwhile members are likely to see the handwriting on the wall and get out. The answers for a lodge's problems are most often to be found internally not externally. -George Brat, PGM


Old and New Concepts Give Lodges Direction
European Concept
European Concept lodges infuse themselves with the Continental Europe
an system of candidate education, i.e., discussions, essays and reading on the philosophy and history of Masonry. "Short form" language is often used by the Master in non-degree mee
tings to get to the heart of the Masonic program, i.e., discussions a
nd presentations. There is focus on convivial activities outside of lodge such as meals and mixers as well as events with guests and speakers.
European Concept lodges were pioneered in the 1990s both in the Unite
d Stat
es and Australia. These lodges differ by means of stricter dress code, and formal festive boards. The term "European Concept" is regrettable, as this format exists all over the world, and it is not terribly unlike the Masonry found in the early da
ys in America.
European Concept (EC) lodges offers its members an
opportunity to partake in a thoughtful approach to ritual and emphasis on sociability that can hardly be found anywhere else today. The lodges maintain a dignified
and intellectually engaging atmosphere, where the
members can study the lessons of Freemasonry and learn to enact them in their daily lives.
Many EC lodges prefer to be selective in their encouragement of visitors (while adhering to the Masonic "open door policy") to mai
nta
in and enjoy the particular atmosphere of these lodges. EC lodges are often involved in social activities in conjunctio
n with organizations organizations other than the blue lodge.

In New York state, the Independent Royal Arch #2 is a notable example of a EC lodge though its character as such is a result of history rather than adaptation. Humanitas #1123 is another example of an EC lodge.

Traditional Observance (TO) lodges generally follow the established ritual of th
eir Grand Lodge, with some ceremonial additions, so far as they may be allowed by their Grand Lodge.
TO lodges begin with the North American Masonic lodge model and enrich it with traditional initiatic elements practiced in Continental Freemasonry.
Traditional Observance Masonry is characterized by: 1) a solemn approach to holding stated communications and conferring degrees, 2) the use of the Chamber of Reflection as part of the initiation ceremony, 3) and demanding candidate advancement requirements that reflect an internal consideration of the ritual and Masonic tenets.
T
raditional Observance lodges
have an emphasis on the initiatic process. TO lodges regard the degrees as a transformative proces
s of personal reflection and co
nsideration of how one can engage in self improvement in a community dedicated to that aim.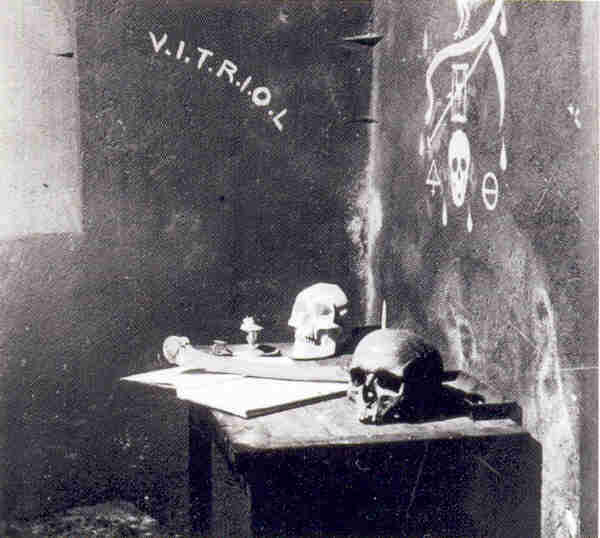 As "best model" lodges, TO lodges encour
age visiting masons though they may be selective in doing so. TO lodges may be less apt to have social functions with external organizations
.

Affinity lodges
, where men of like interests can gather within the Masonic order, stress brotherhood and familiarity both inside and outside of the lodge. Affinity lodges (AL) may include discussions of topics of interest particular to the Masons involved both in the lodge.

These lodges have been better than most at adapting technology and other
means to draw brethren together. Brothers often share information to an extent that may be absent elsewhere, particularly
regarding the thematic interest of the lodge and the benefit of the brothers.

It is typical that Affinity lodges will visit other lodges fairly often as a group. This may be owing to the traditions of military or "traveling lodges" that many of these lodges adapted.
In many of these lodges there is a particular choice in clothing or adornment among the officers and even the general group (such as Scottish kilts.)
It is the habit of Affinity lodges to hold social functions and outings with external organizations whether it be organizations that share a thematic interest, entertainment or for the promotion of the welfare of its members and charitable causes.

One thing Affinity Lodges share with European Concept and Traditional Observances lodges (which may both be described rightly as "affinity lodges") are emphasis on relationships and personal familiarity with the brothers within the lodge.
Affinity lodges may feature more active festive boards, emphasize communication and relationships outside of the lodge; they may restrict size of membership and emphasize on individual contribution to discourse.
Like EC and TO lodges, convivial activities outside of lodge such as meals and mixers as well as events with guests and speakers are encouraged.
Affinity Lodge candidates are usually much better informed than the average candidate. Affinity lodge candidates are often already familiar with the brothers, Masonic ritual (it is all public today). And thus the Affinity lodge candidate has contemplated his decision and is whole heartedly committed.
Many Affinity lodge members are drawn by the familiarity and community with the brethren rather than the locale. (Old school, university, workplace or cultural lodges for example often have members far and wide.) Thus the Grand Masters Classes have a particularly useful function for him. Affinity lodges using the Grand Masters Classes have better brother retention than those who give degrees separately or in Grand Masters Classes in non-affinity lodges.

The Affinity lodge is also, notably accompanied by Affinity Masonic Clubs. These clubs often form the basis of unusually successful Convivial Calendar (with dinners, mixers, cocktail parties, nights out, family nights, business networking, job boards, discussion groups and internet forums. In many circumstances several Affinity lodges of similar nature may be active in a single Masonic club.
The willingness of these Affinity lodges to extend their involvement with Brothers outside of the lodge room is an obvious cause for their incredible success.

Affinity lodges have boomed and are currently the only area in Freemasonry that may be said to be in such a condition.
Affinity lodges have been around continuously, from the days of military and philosophical lodges. Indeed Freemasonry as a Speculative Art was something of an affinity lodge among the working craft masons. Some of the oldest and most prestigious lodges are affinity lodges, such as Ars Quatuor Coronatorum and the Harvard Lodge.
In America there is a strong history for example of cultural lodges, community and professional lodges. H
alf the lodges in the London metropolitan area are now affinity lodges. There are an abundance of Affinity lodges in New York- Kane, Daylight, Publicity, Holland, Scotia, to name just a few.
Are there drawbacks with the Traditional Observance, European Concept and Affinity approach

? Perhaps. They tend to be a drop of water on a thirsty plain, and thus quickly become much more exclusive and expensive for new members. Without growth of these approaches, there may be a justifiable fear that the popularity of TO, EC and Affinity lodges can polarize lodges between these successful lodges and those that struggle.
Lodges that that do not encourage healthy fraternal relationships outside the Lodge become less charitable and the Masons less engaged.

---------------------------

WHEN THE WAYS OF OUR LODGES DO NOT WORK IT IS TIME FOR A CHANGE. LET US BRING GOOD IDEAS TO OUR LODGES AND APPLY THEM SO THAT WE MAY SAVE AND REJUVENATE RATHER THAN CLOSE THEM.